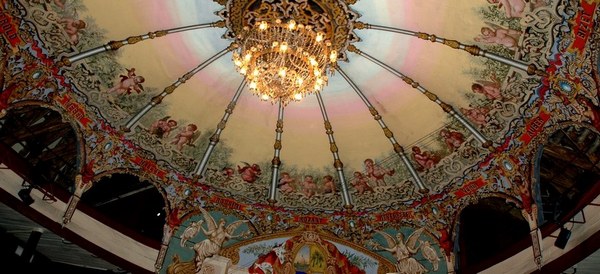 The Port-Louis theatre
Port-Louis was under construction as a capital city by Mahé de La Bourdonnais that its population was already asking for a theatre and, in 1773, as the historian Chelin relates, there were already two private theatres where shows were performed. The first opera representation in July 1790 of Blaise et Babet (music by Diézède) by the Laglaine company was in a warehouse.


Things were to move fast after the transfer under British rule. The governor Robert Farquhar, himself keen on music, laid the first stone of the present Port Louis Theatre in 1820, just ten years after the conquest. The inauguration ceremony was held two years later, on the Tuesday 11 June 1822. On this occasion, since there was no company coming from a European capital of bel canto like Paris,a local amateur company presented:

- La partie de chasse d'Henri IV, a comedy in 3 acts of Charles Collé inspired by en English play, and

- Maison à vendre, a 1 act opera by Nicolas Dalayrac created in 1800 at the Opéra Comique of Paris.


Those plays were the first of an almost uninterrupted series of operas, opéras comiques, operettas and shows in various forms, the Port-Louis Theatre being henceforth the Mecca of bel canto in Mauritius.


The engineer Vandermeesch will later paint a splendid dome in honour of the great opera creators.